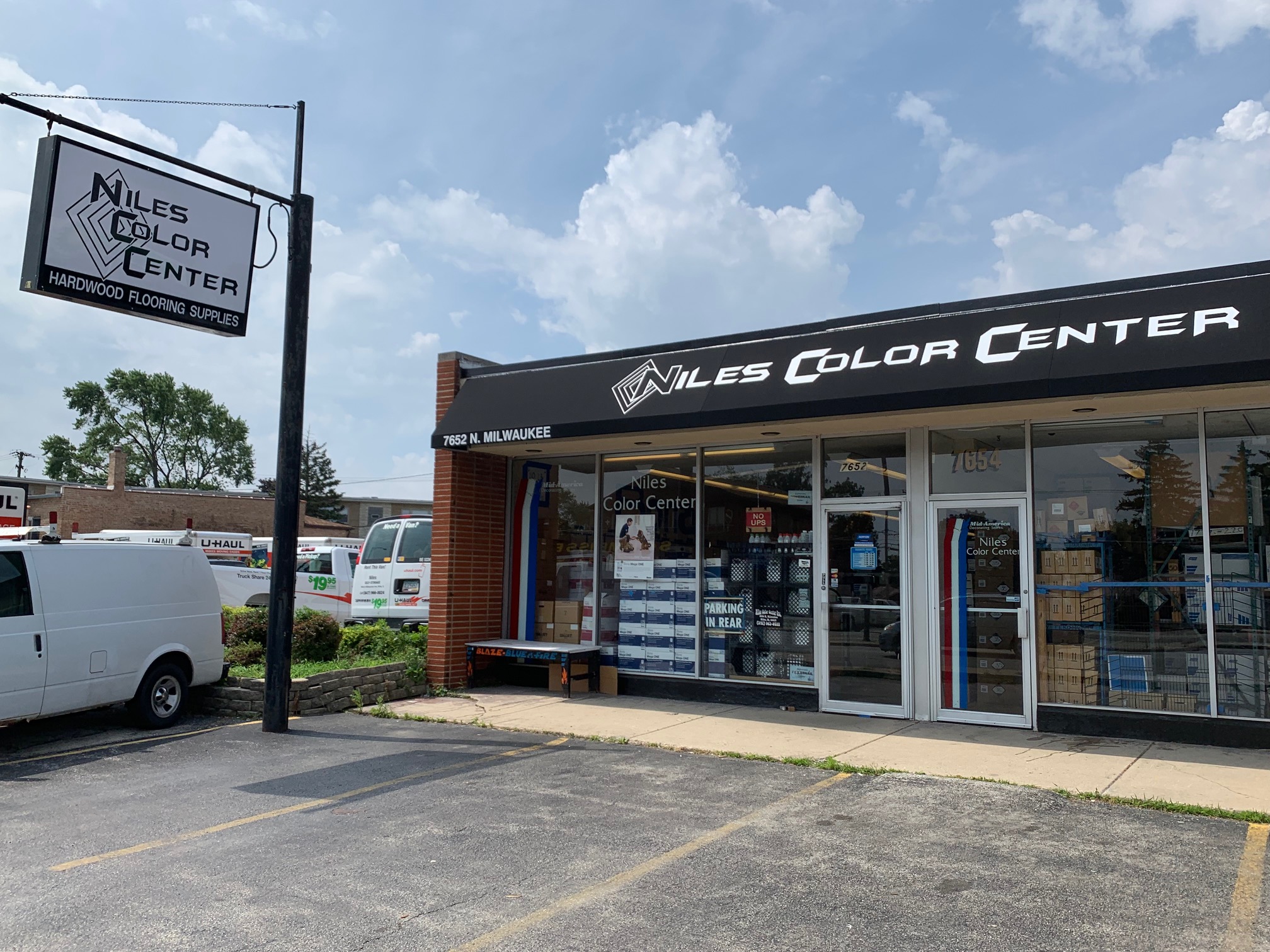 Niles Color Center is your one stop solution for all your home decorating needs. Conveniently located in Niles, IL NCC has been serving the community since 1985. We remain a step ahead of the competition by providing our customers with not only quality products, but the personalized service to go with it.
Niles Color Center remains one of the leading suppliers of home decorating equipment. WE SHIP ORDERS AROUND THE COUNTRY, so we bring our store directly to you.
Our specialties include:
Floor Refinishing Supplies
Hardwood Floor Finishing Supplies
Custom Hardwood Floors
Much More
Is your service not listed?? Still have questions?? Give us a call at (847) 967-9585, or contact us.